Teaching the traditional Shaolin Kung Fu, Weapons, and Wushu
of the Song Shan Shaolin Temple
We are the only Shaolin Kung Fu School in Austin, Texas that teaches the current curriculum and martial arts of the Song Shan Shaolin Temple, Henan, China. Program supervised by 32nd Generation Shaolin Warrior Monk Master Shi Xing Ying.
Classes offered for children and adults Looking for an extremely challenging and intense workout? Why not try the Shaolin workout. Results guaranteed. We offer a unique total body workout, and at the same time, you will learn self defense, improve your stamina, gain flexibility, and improve focus and determination. Who could ask for more?
---
Congratulations to all who tested yesterday! However, don't forget, with higher rank comes higher responsibility. You must now train harder, and learn more. You all did a wonderful job. See full gallery here.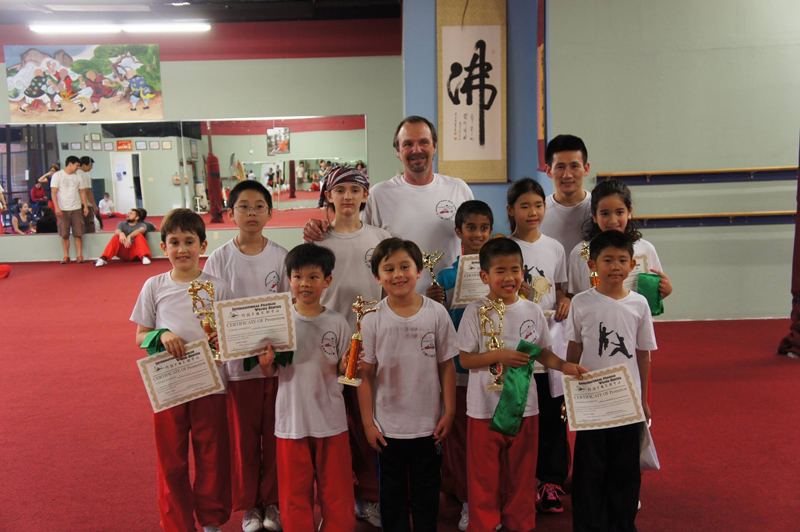 ---
Congratulations to all of our students from both the Houston and Austin Schools. Together we earned many, many medals and produced a total of 4 Grand Champions. Three of the Grand Champions were from our School here in Austin. Each Student medaled in every event they were registered in I am so proud of each and every one of you. Your hard work and determination paid off. Here is the Austin School medal count. You could not have given me a better birthday present.
Jonathan Simon – 6 Gold Medals Junior Traditional Grand Champion
Skylar Johnson – 4 Gold Medals, 3 Silver Medals, Kids Traditional Grand Champion
Aaron Ham – 2 Gold Medals, 4 Silver Medals, 1 Bronze Medal Adult Mens Traditional Grand Champion
Ariel Whitehead – 3 Gold Medals
Solomon Howard – 2 Gold Medals
Lane Pittman – 2 Silver Medals
Tony Wang – 2 Silver Medals
Kennan Wu – 2 Silver Medals
Cris White – 2 Gold Medals
Krista Angilieri – 1 Gold Medal, 2 Silver Medals
Alex Vu – 1 Gold Medal, 1 Bronze Medal
Congratulations to James Yeung from our Houston School Men's Wushu Grand Champion.
photos by Aaron Ham

Continue Reading →
---