Teaching the traditional Shaolin Kung Fu, Tai Chi and Wushu
of the Song Shan Shaolin Temple
The Shaolin Temple Cultural Center of Texas is officially sanctioned by Abbot Shi Yong Xin of the Shaolin Temple in Henan, China. With two locations – Houston and Austin – we are dedicated to promoting the martial arts and culture of Shaolin Temple, and are proud to be a part of the Shaolin network of centers across the world. We are the only authentic Shaolin Kung Fu School in Austin, Texas that teaches the current Shaolin Temple martial arts curriculum. Our School was founded in 2001 by Shi Yan Chan, 34th Generation Shaolin Warrior Monk, who is based out of his school in Houston, TX.
Classes offered for children and adults Looking for an extremely challenging and intense workout? Why not try the Shaolin workout. Results guaranteed. We offer a unique total body workout, and at the same time, you will learn self defense, improve your stamina, gain flexibility, and improve focus and determination. Who could ask for more?
---
Congratulations to all of our Champions at the World Star Chinese Martial Arts Tournament this weekend. We had a banner day, including two Grand Champions.
Shraddha Kroehnert 2 Gold Medals
Ramani Kroehnert 1 Slver Medal
Jonathan Simon 5 Gold Medals & Kids Traditional Grand Champion
Ariel Whitehead 3 Gold 2 Silver Medals & Teen Girls Traditional Grand Champion
Alex Vu 1 Gold and 2 Silver Medals
Soloman Howard 1 Gold and 3 Silver Medals
Tony Wang 1 Silver Medal
Congratulations to the Demo Team, you all did a great job during the Masters Demonstration on Saturday Night. I am very proud of each and every one of you. Congratulations to Joshua Gao of International Shaolin Wushu Center Houston Tx, Teen Boys Traditional Grand Champion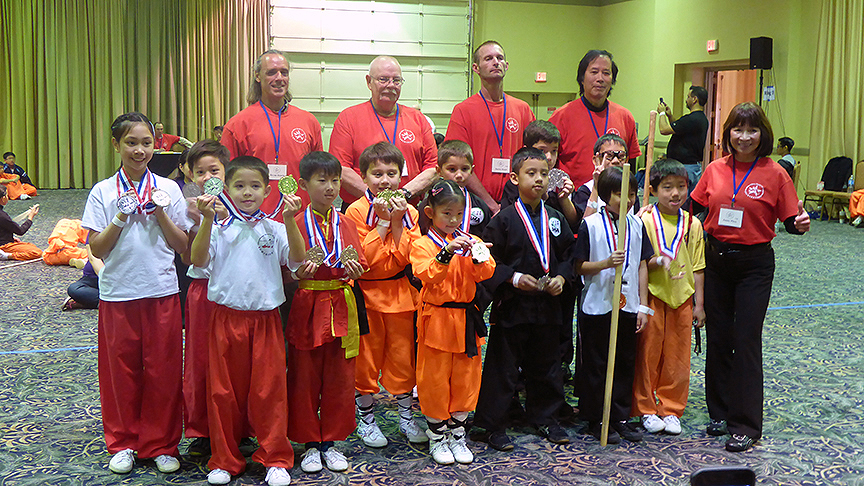 ---
Testing and the seminar were a great success. Congratulations to all students who passed to the next level. You all were very impressive. Many thanks to all who participated in the seminar. From the looks On your faces it was very strenuous, but you all looked very satisfied. Again thanks to all, and a big thanks to Shifu, Shi Xing Ying.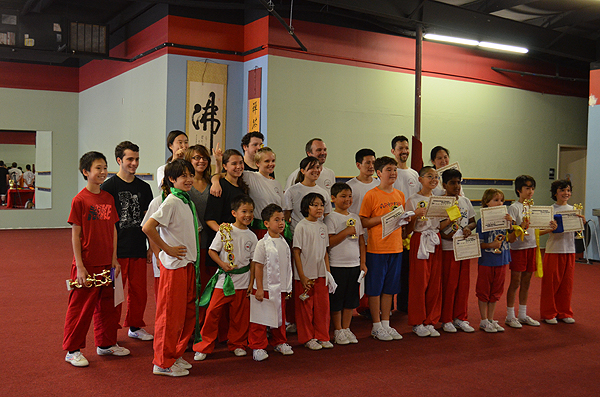 Continue Reading
---